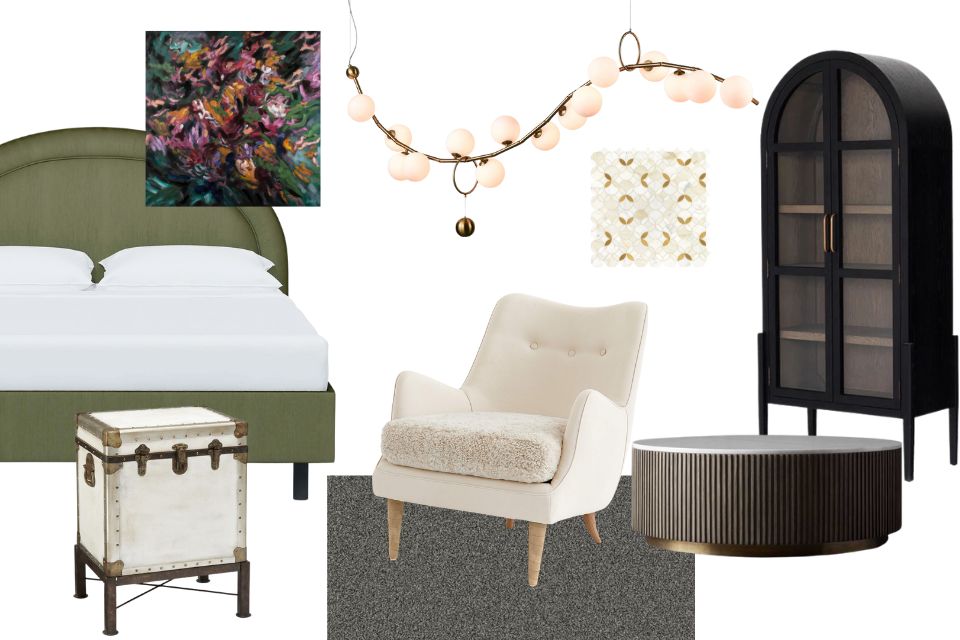 Do you love the feel of a luxury hotel bedroom? Can't wait to sink your feet into the plush carpeting and enjoy the feeling of cushy comforters paired with crisp white linens? Not to mention the abundance of fluffy white bath towels in the master suite… Well, now you can get this style at home with the classic luxe trend!
Modern chic meets art deco with boutique hotel pairings in this modern luxury style. Contemporary styles and colors pair brilliantly with vintage accent pieces and tile designs to create a boutique-inspired assortment. This trend is perfect for taking travel lovers on a summer holiday in their own homes.
Many might already have an idea of what constitutes "luxury." For instance, you might be picturing extravagant homes, designer brands, and luxury cars —staples of the wealthy elite. But what does luxe mean in interior design?
Luxe interiors are designed to exude glamour and can be achieved through simple design tricks that won't cost you a fortune. Metallic accents, faux fur, and soft couture materials like velvet and silk are key components to creating a luxe interior.
Some might compare the luxe style to other classically rich styles like French, Rococo, and Baroque.
But where Baroque and Rococo style is reminiscent of old architecture and includes floral designs, modern luxury leans a bit simpler. European-inspired luxury and timeless elements influence luxe design.
The classic luxe design style is similar to the feeling you would get in a boutique hotel. Think bold contrast colors paired with surface visuals that have a unique character.
Usually, classic luxe incorporates classic materials like marble and dark hardwood paired with dramatic shades of black, white, and gold.
How can I make my house more luxe?
There are so many secrets to making your home look more luxurious but our favorites include:
Incorporating soft fabrics with plush, high-pile carpeting, shearling furniture, and velvet finishings
Using classic finishes like marble, antique gold, granite, or solid wood
Mixing textures like a Turkish rug with a rattan chair
Going for high contrast in your color schemes
Balancing lighting to create a welcoming ambiance (i.e. space out ambient lighting, overhead lighting, and accent lighting)
Luxe Home Design Inspiration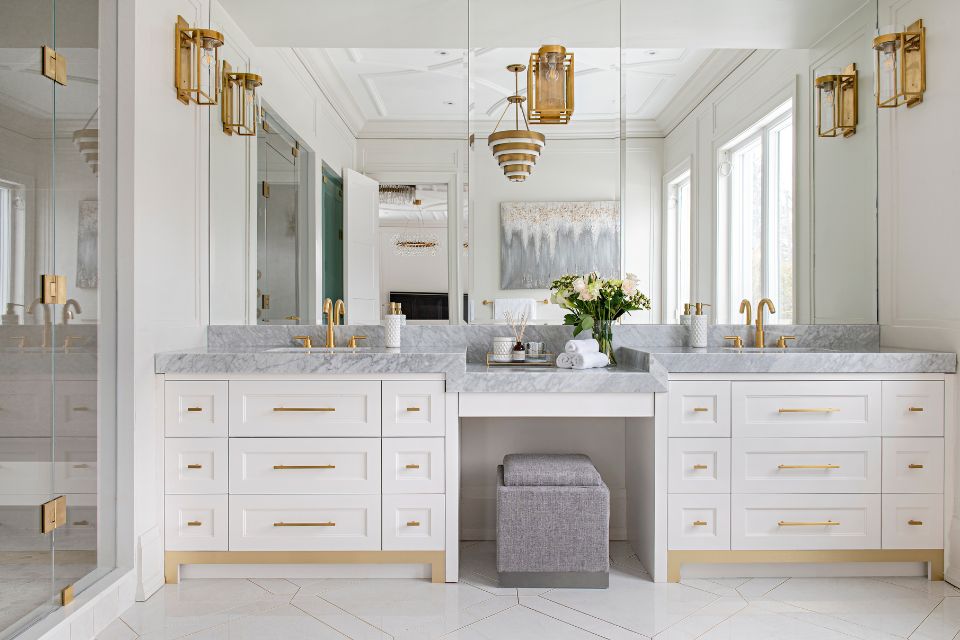 Design by DIANA ROSE Photography by MIKE CHAJECKI
In this master bath designed by Diana Rose, gold accents take center stage through light fixtures, hardware, and faucets. This gold provides a nice contrast to the marble finishings of the floor and countertops. Rose plays with natural light here, by keeping white as the primary color —a beautiful base off of which the other elements can shine.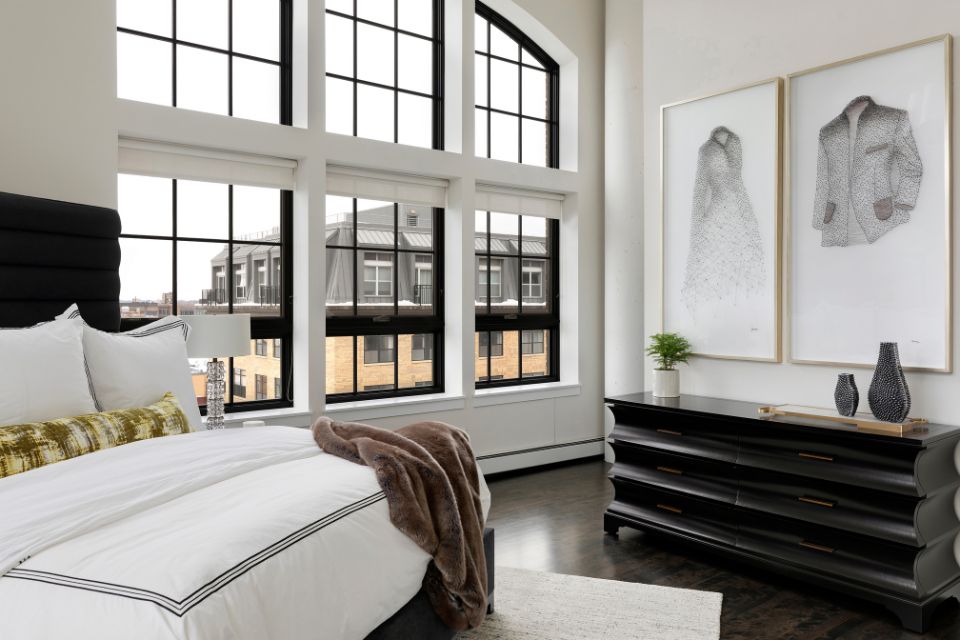 Design by DIANA ROSE Photography by MIKE CHAJECKI
One of the main goals in designing this master suite was to create a space that had all the comforts of a hotel. Martha O'Hara Interiors combines polished hardwood floors with fluffy white comforters and gilded gold-framed artwork in an effortless boutique-hotel aesthetic.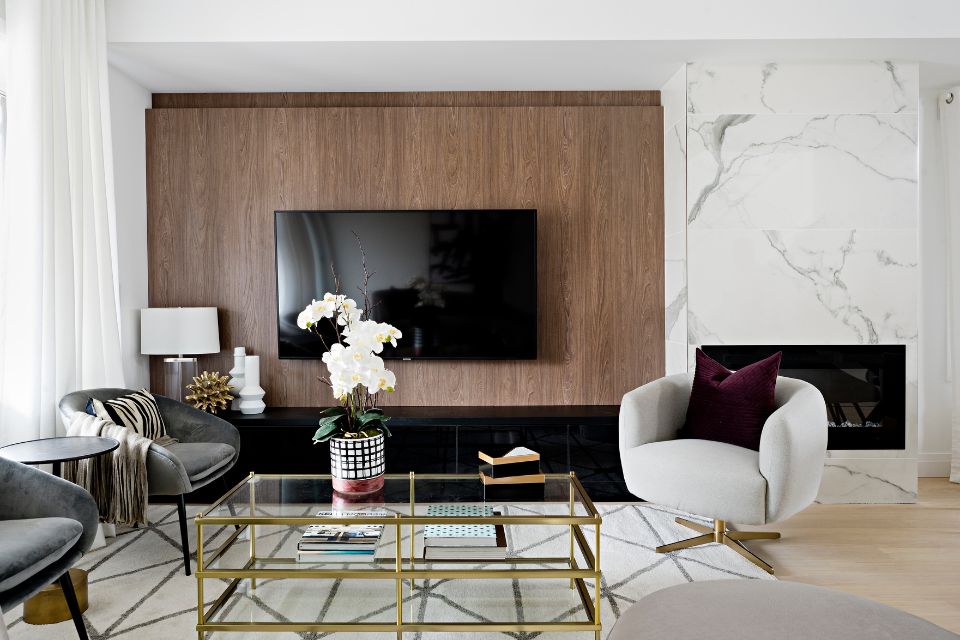 Design by RED BARRINUEVO by MIKE CHAJECKI
In this living room design by Red Barrinuevo, all the elements of luxury design are combined into one space. Natural marble becomes a focal point with the fireplace wall, while gold metal accents offset the neutral color scheme throughout. To top it all off, Barrinuevo combined these elements with plush materials, throwing in a couple of velvet armchairs, a high pile area rug, and a cashmere throw.