Once again, we find ourselves amidst the holiday season, and this year, many of us have big reunion plans for celebrating the festivities with family. But before you get caught up in those hectic hours of last-minute grocery shopping, holiday prep, and standing in long lines for a gift for the party, take a second to pause and collect your thoughts on your home.
Do you love your current living room setup? Are you happy with the way your kitchen is organized? Are your guest rooms prepared? Do you feel like your floors are ready for house guests?
If you're even slightly unsure about how your home functions right now, just imagine how much these issues will be amplified with extended family and friends gathered in your house. 
Fortunately, we know how overwhelming it can be to prepare for the holidays, which is why we've gathered great tips, ideas, and inspiration that will help you achieve an optimal level of function balanced with seasonal holiday décor.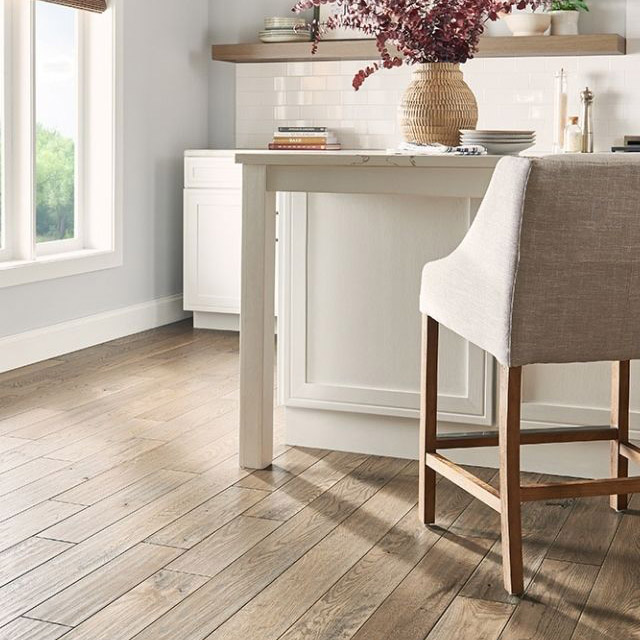 Design By REBECCA HAY Photography By MIKE CHAJECKI
First things first, begin with a clean slate for the holiday by giving your floors a good deep clean ahead of time. Take out the handy mop in the kitchen, thoroughly vacuum the bedrooms and shake out your welcome mats and area rugs.
While cleaning the floors can take a lot of energy, your floors set the stage for the rest of your house —also just think about how glad you'll feel when you give yourself the holiday gift of fresh and shiny floors that are sure to impress friends and family.
The fun and busy summer months of tracking in beach sand and garden dirt serve as the perfect reminder to give your floors a once-over before the holidays. Plus, cleaning your floors for the holiday forces you to organize rooms as you go by moving aside furniture, picking up the kids' toys, and putting away remote controllers. This will create access to rearrange any spaces that aren't functioning
2. Declutter and Organize the Kitchen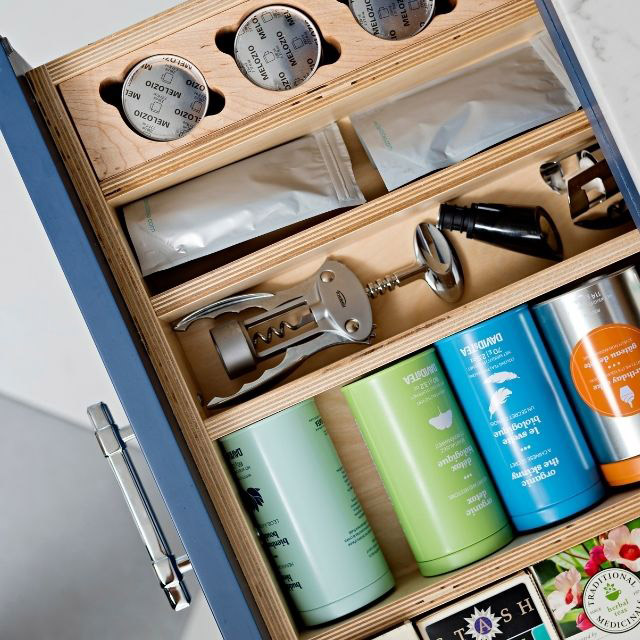 Design By REBECCA HAY Photography By MIKE CHAJECKI
So much of holiday celebrations and holiday prep is spent in the kitchen preparing food for the big family events. Before that mad spell of baking begins, re-organize your kitchen early in a way that is intuitive to you so you don't have to schedule it last minute. Begin by cleaning out the fridge and pantry to create extra space for the cooking essentials.
Reorganize your cupboards and shelve your dishes in a handy way so that it's easy for you to grab things for the food in a rush. Don't forget to wipe down your counters and give your oven a good clean early on so you can go ahead and relax before the main course of crazy holiday hosting begins.
3. Spruce up the Main Spaces for the Holiday Season
Design By PAUL SEMKULEY Photography By LISA PETROLE
When it comes to holiday prep, think about the main rooms your family will spend time in this holiday season, like your living room, kitchen, or guest rooms. Then, infuse these spaces with seasonal décor!
While maximalism does seem to be on-trend, this doesn't mean it has to cost you a lot of money by purchasing artificial holiday trees, fake firewood, and ornamental lawn statues.
Simply add some fun pieces that spark joy this season during your holiday prep. Maybe it's a forest green throw that will fall over the living room armchair, a new set of flannel sheets in the guest suite, a tapered candle set in the dining room to complement the holiday food spread, or upgrading the handtowels in the bathroom with winter-themed prints.
Whatever route you decide to take —farmhouse chic or cozy transitional — it's always a good rule of thumb to add a touch of green. If taking care of a houseplant isn't your favorite idea, not to worry, simply purchase a sufficient supply of dried floral arrangements, evergreen boughs, harvest gourds, or holiday wreaths.
4. Maximize Conversation Areas for Holiday Celebrations
We're all too familiar with that feeling of party guests milling in the areas of the house that you didn't have time to clean, and instead gravitating towards your messy kitchen table while you cook or clogging up the hallway with pre-dinner conversation.
To encourage better conversational flow and maximize your organizational efforts during the holidays, focus on providing plenty of seating and conversation space in the rooms you'd like your party guests to be in to make it more enjoyable for everyone.
Maybe this means rearranging the furniture in your living room around the coffee table for better flow or pushing the sectional back against the wall to provide more legroom. Or, perhaps you have a designated hearth room with a grand fireplace, so you set up some drink carts and add a few armchairs.
Whatever space you have, be sure that you're taking advantage of your square footage so that everyone has room to sit down during the holidays. And don't forget to tidy up the kitchen island and add some bar stools, as you know you'll inevitably end up with a few conversationalists while you cook.
5. Make Quick Home Improvement Updates
Last-minute updates to hardware, furniture, and trim can make a world of difference when it comes to achieving a holiday refresh. While taking on home renovation projects like re-tiling the bathroom or replacing your counters in the kitchen might not be practical during the busy holiday season, you can still create small updates to your rooms that will help elevate your space for party guests and ensure a great time during the holiday.
For instance, consider switching out your old flush mounts for new pendants or simply updating the lampshades in your rooms for party guests. Swap out your tarnished metal drawer pulls and cabinet knobs for modern metal finish in polished nickel or brushed gold.
Something as simple as repainting your cabinets a light shade to open up the kitchen or replacing the old barstools at the counter can spruce up your space significantly and put you in the holiday spirit.